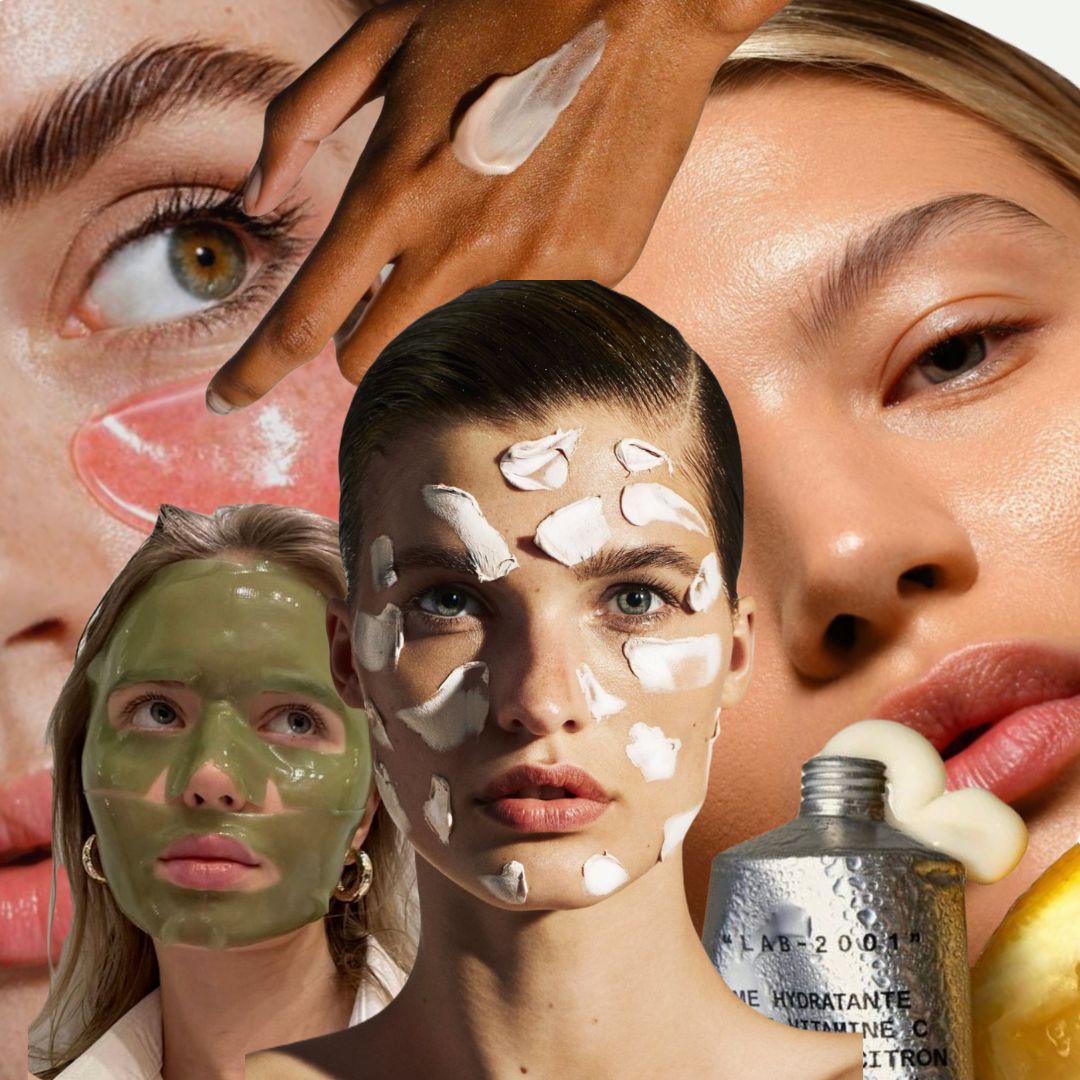 facials
Finding the GLOW and the best version of your skin , without a doubt, we are passionate about.
For this reason, at The Glow Esthetic , we have created different facial treatments, based on each need, with innovative appliances and techniques that will provide your skin with what it needs.
deep facial hygiene

Through the extractions We eliminate impurities, blackheads/comedones and with the diamond tip all the dead cells , which accumulate at a deeper level, providing luminosity and oxygenation to the skin.

Glow Up

Purifies, hydrates and stimulates the skin through our technique with microneedling and active ingredients adapted to the needs of your skin.

Our treatment includes deep facial hygiene to oxygenate and eliminate dead cells.

Hydra-GLOW

Innovative treatment that cleanses, nourishes, exfoliates and oxygenates through hydra with active ingredients adapted to the needs of your skin . We also apply 5 tools that allow us stimulation and hydration.

Goodbye marks

We exfoliate the skin through a peeling and diamond tip, to eliminate the layers of dead cells and we combine microneedling with a depigmenting ampoule, to eliminate marks/blemishes and improve the appearance of the skin.

Detox and glow

Ideal para darle un break a tu piel.

Comenzamos por aplicar el oxígeno con activos como ácido glicólico o mandélico para exfoliar y extracciones para limpiar los poros, añadimos el martillo de frío para calmar y finalizaremos con un coctel multivitamínico con oxígeno, masaje relajante y mascarilla hidratante.

Acné safe

The main objective of acne safe is to eliminate acne bacteria . The appliances in this treatment are our great allies, to help us reduce inflammation and disinfect.

babe moisturizing

Application of oxygen, ultrasound and light therapy with moisturizing active ingredients to nourish the deepest layer of the skin and activate the stimulation of collagen and elastin.

Dermaplaning

Its hollywood time, if you are looking for a more uniform, smooth and hydrated skin . Dermaplaning is one of the great protagonists since it allows us to perform physical exfoliation and remove facial hair.

Rejuvenecimiento

Aplicación de radiofrecuencia y ultrasonidos, para promover y estimular la producción de colágeno, elastina y firmeza en la piel, acompañado de un masaje drenante con activos de colágeno y antioxidantes.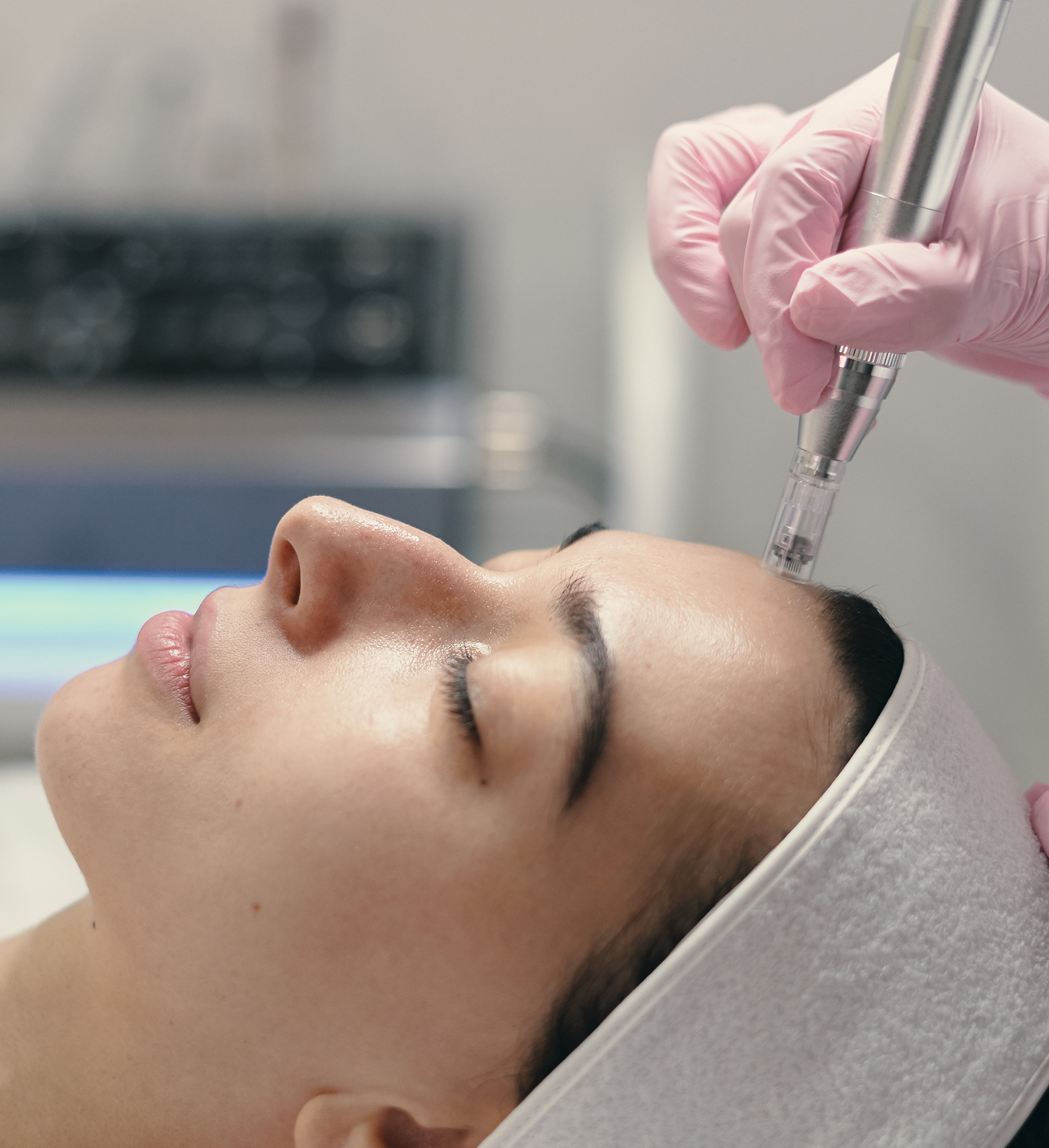 microneedling bonuses
- 3 dermapen sessions (blemishes, rejuvenation or vitamins)
- 5 sessions (blemish, rejuvenation or vitamins)
Schedule
Threading

- Eyebrows

- Eyebrows with henna dye application

- Superior lip

- Full facial hair removal (lip, eyebrows, chin, forehead, sideburns)

Brow lamination

Application of semi-permanent products on the hairs of the eyebrows, to obtain a more uniform effect, populated and smoothed, achieving the shape you want.

Eyelash lift with tint

It consists of performing a lift, through semi-permanent products that will highlight the curvature and length of the eyelashes.
Frequent questions
How far in advance can I cancel my appointment? Do you have a cancellation policy?

Remember that we prepare to receive you, we select our staff and schedule the necessary time for your treatment, therefore if you wish to cancel you must do so 24 hours before through our appointment page, otherwise, you will be charged an absence fee .
Can I reschedule my appointment?

Yes, through our appointment page, you can reschedule the appointment with a minimum of 24 hours before.
What should I do before getting a facial treatment?

It is advisable not to perform any type of facial exfoliation at least 3 days before treatment, active ingredients such as retinol, glycolic acid or AHA/BHA should be avoided.
If I get a laser on my face, can I get a facial?

The facial laser should be avoided one week before the treatment. Both treatments cannot be combined on the same day or the same week.
What kind of post treatment care should I have?

Care after each treatment is very important, because they are part of the recovery of your skin.

Each treatment has different indications that we will discuss once the session is over.

The most common are:

- Apply your sunscreen every 2-3 hrs.

- Avoid makeup (it could vary between 24h-72h depending on the treatment).

- Avoid physical exfoliations for at least 15 days.

- Avoid direct exposure to the sun.
How do I know which treatment is right for my skin?

At glow we are specialists in skin care and we would love to help you get to know it and identify its need.

Our advice is completely free, book your appointment and once you come, we will evaluate your skin and recommend the most appropriate.
How do you perform extractions of comedones/blackheads? Do they apply steam?

Skin care is of the utmost importance to us and extractions are a fundamental part of skin care, our method is to apply steam to open the pores and combine extractions with an ultrasonic and manual palette.

We are very careful when performing them, therefore we work as far as the skin does not allow it to avoid wounds, marks and scars.
What are the benefits of microneedling and how often can I do it?

Microneedling stimulates the production of collagen and elastin, to help us improve texture, unify skin tone, provide luminosity and health.

We apply it with different active ingredients depending on the needs of each skin (blemishes, marks, rejuvenation, hydration...).

The frequency depends on each need or what we want to treat, it varies between 15/30 days between each session, once you go to your appointment we advise you how many sessions you could have to achieve the desired results.